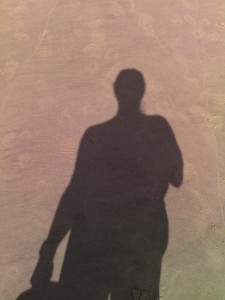 A friend of mine at the end of last year posted on her blog
"Mostly, I couldn't work out what this blog was about. The older posts, while truthful, felt stuffy and unreal. Constructed because they were going public."
After neglecting my blog for most of last year I, like Charlotte, have asked myself what I want out of my blog.
When I started this blog back in 2007 the aim was to write about management as I progressed on my transition from developer to manager. It was also to provide others with an insight into me, be that employees or employers. This limited brief resulted in a very stifled and often "dry" set of articles.
In late 2010 I decided to add a bit of flavour with my "West End Wandering" posts. This provided me an avenue to write about my other interests, be it graffiti, coffee or food. The problem I found was that if I had a number of interesting "West End" posts, they would "drown" out the more business related ones that the Hamstaa blog was about.
So what is it that the Hamstaa blog is about, and what do I want to get out of blogging?
For starters, the aim of the Hamstaa blog remains similar to it's original brief. It contains articles on topics within my profession that I find interesting. They include comments on Agile, management, design and the art of creating software.
Blogging however is a way to express myself and my varied interests. It ensures I continue to improve my writing skills and provides me with a way to contribute back to the online community. With the relaunch of the blog, and the embedding of Hamstaa into a larger blog it gives me an opportunity to write about other interests I have while not detracting from the articles I have related to the software industry.
So welcome to the new Hamstaa blog.