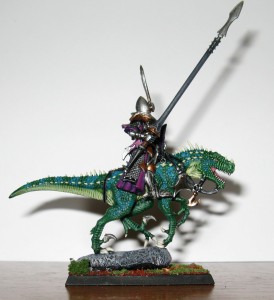 When I started writing this blog, one of my aims was to provide an insight into what is involved in Engineering management to engineers considering or recently moved into management.
Most engineers I've worked with, I would consider "creative". They are constantly finding and developing creative solutions to problems but just as importantly they enjoy creating things.
I've always enjoyed creating things so I gained a lot of satisfaction in my career from creating solutions in code. In the years before I moved to management, I was mostly involved in Web and GUI development. Both of these not only give you great feedback on your development but also provide a sense of creation.
About a year ago, I started playing GamesWorkshop's Lord of the Rings. While I enjoy the game, I really got involved in the painting of the models.
I spend a reasonable amount of time making and painting models which culminated in me entering a painting competition (the model was from WarHammer not Lord of the Rings)
I recently came to the realisation that I had substituted the creative experience I had as a programmer with my modelling.
So, when you move from development to management, consider that you will no longer fulfill your creative requirements with your work and find a creative outlet.