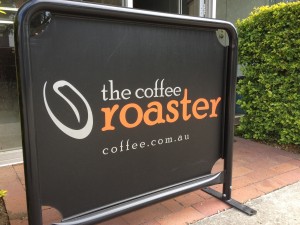 Brisbane has quite a few boutique coffee roasting companies and one of these, "The Coffee Roaster", is next door to our office in West End.
When it first started to serve coffee last year I tried them. To be honest, it wasn't great, and so I returned to my regular cafe for my daily caffeine hit. This year however I was enticed back when a couple of people from the office indicated that the coffee was vastly improved.
What I found was a smoother more enjoyable coffee served up with a generous dollop of humour.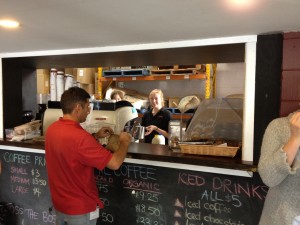 So what changed?
The secret lies in the skilled baristas now working there. Liz, Marianna and Jake turn out a consistently well brewed coffee. This coupled with their knowledge of what people normally order has made all the difference.
As the trainer on the baristas course I did said, "A good barista makes or breaks a cafe".  So if you want a good coffee, roasted locally and are around West End then drop in.